Our 
Events
Panel Moderation, Onstage Interviews, Live Podcasts from the Small Biz Matters Radio Booth.
Small Biz Matters Events is a vibrant way to engage with your community.  A unique connection with your speakers, free educational content to your visitors, highly organised panels and ongoing, evergreen marketing content for your team.
Imagine creating a unique buzz at your event or conference with the Small Biz Matters Radio Booth. Straight off the stage we exclusively invite sponsors, keynote speakers, visitors and delegates to rave about their experience… Then we'll record it live and deliver in a YouTube podcast for everyone to share on their social media pages – evergreen content & marketing material which extends the life of your event.
As a professional Panel Moderator & Onstage Interviewer, Alexi will ensure speakers' expertise is valued and expertly delivered to the audience. All panels are carefully pre-planned, content is curated and importantly speakers are made to feel at ease. With five years of interview experience I bring a clear formula of research, planning and delivery to ensure your panels and interviews are a valuable part of your content.
So, it's about bringing the magic of radio out of the broadcast studio and into your event. 
What People Say

About Small Biz Matters Events
What People Say

About Small Biz Matters Events
About
Alexi
Alexi Boyd is a radio host, podcaster, panel moderator and onstage interviewer. She's a fierce advocate for small business across the globe through her flagship weekly radio program, Small Biz Matters with Alexi Boyd which broadcasts each Tuesday 9am live from the Triple H 100.1FM Radio Station in Sydney. A labour of love, she wanted to give back when she discovered the hard way that small business education and support was lacking.
In five years, Alexi has met and interviewed over 140 leaders in fields that have included industry experts in innovation & tech, finance, law, sales & marketing, social media, authors, politicians, who all have expertise to share with listeners or an inspirational story to tell. Thanks to her connections within the small business community and reputation for educational, non-biased reporting, Alexi is consistently booked solid for 2 months.
Small Biz Matters has yet to repeat a topic, having produced a huge amount of content – over 150 podcasts (70 on iTunes and growing) – and provides a free business calendar with over 40 events each month.
Alexi doesn't just talk small business, she lives it! As a fully qualified BAS Agent, Alexi runs her own bookkeeping practice. Locally she is involved in her community as VP of the Hornsby Chamber of Commerce, collaborating with Hornsby council to give small business a voice. In 2019 she was awarded Practice Ignition's Top 50 Women in Accounting.
Media
Partners
Do you have clients hungry for small business education and a marketing team trawling through the internet trying to find original, good quality content? We have the solution to your problem: Small Biz Matters' unique, professional grade interviews have produced a huge amount of content – over 150 interviews which deep-dive into topics ranging from legal, marketing, financial, compliance, govt, social media…. from over 150 industry experts in every industry touched by small business.
When you become a media partner you have access to the podcasts, an exclusive keyword-searchable database of over 150 episodes, accompanying content which can be repurposed for your marketing material and peace of mind that the content is carefully curated for your database.
With so much great content, Small Biz Matters engages with larger organisations to share its content through a Media Partnership Agreement. Join small businesses, media groups and multinationals sharing this value-add with their network.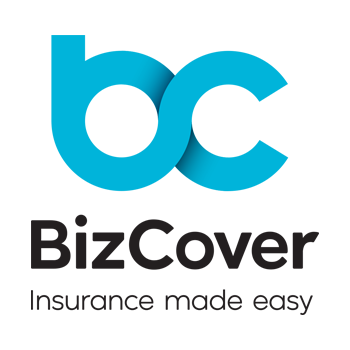 Book

Small Biz Matters Events